By FHP on Feb 13, 2020 12:00:00 AM
WHAT IS TELEHEALTH?
The US Department of Health and Human Services defines telehealth as the use of electronic information and telecommunications technologies to support and promote long-distance clinical health care, patient and professional health-related education, public health and health administration.1
The Centers for Medicare and Medicaid Services (CMS) expands the telehealth definition to encompass "a two-way, real-time interactive communication between a patient and a physician or practitioner at a distant site through telecommunications equipment that includes, at a minimum, audio and visual equipment."2
Regardless of definition, telehealth includes four key components:3
Live videoconferencing for consultation either between primary care doctors and specialists or between healthcare professionals providing a consultation with patients.
Store and forward diagnostic images, vital signs and/or video clips along with patient data for later review that enables a primary care or allied health professional providing a consultation the ability to render a diagnosis.
Remote patient monitoring (RPM) that includes home telehealth to remotely collect and send data to a home health agency or a remote diagnostic testing facility for interpretation. This data includes items such as blood glucose levels or heart ECG rhythms.
Mobile health (mHealth) that allows individuals to use the internet and wireless devices such as 'Smart Phones" to obtain medical and health information or to access online discussion groups to obtain support.
THE HISTORY OF TELEHEALTH
Telehealth began over 50 years ago and is based upon programs developed by the National Aeronautics and Space Administration (NASA). NASA physicians were concerned about the affect the lack of gravity would have on an astronaut's body, specifically in circulation and breathing. Early flights were conducted by animals, who had medical monitoring systems employed to measure the affects of space flight.4 These monitoring systems provided remote data that could be analyzed by NASA engineers and physicians.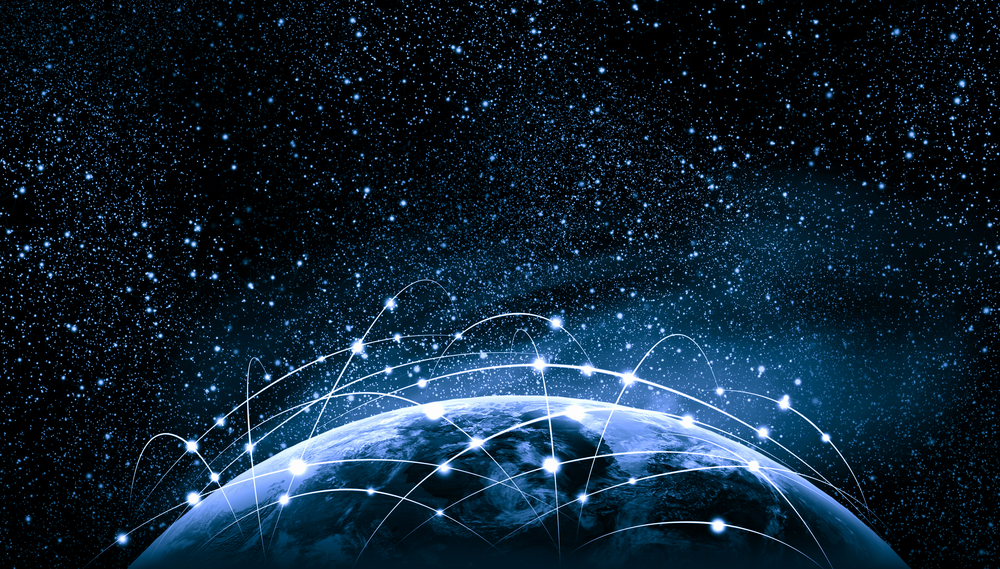 Telemedicine expanded beyond monitoring as the space program grew and longer flights and stays in space such as the space station resulted in astronauts spending lengthy times in zero gravity environments. In addition to monitoring, these longer space stays required that physicians on earth remotely treat and administer care via crew members to astronauts.
Telehealth moved from space to the public sector and has continued to grow in both scope of services and patients reached. According to a 2018 Journal of the American Medical Association (JAMA) study, annual telemedicine visits have increased at an average annual compound growth rate of 52% from 2005 to 2014.5 The American Hospital Association reported that 76% of U.S. hospitals connect with patients and consulting practitioners using video and other technology. Another study performed by the National Business Group on Health revealed that a large majority (96%) of the nation's large employers will provide coverage for telehealth in 2019.
DIFFERENCES BETWEEN TELEHEALTH AND TELEMEDICINE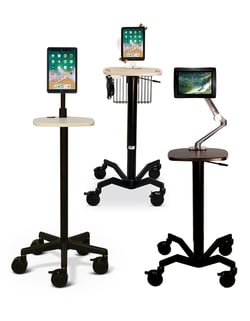 The industry does not have a standard definition of telemedicine that is used by all agencies. Generally, telemedicine are services remotely provided to a patient from a physician only. Telehealth is much broader in that it includes telemedicine services, including services offered by non-physician health professionals, storing and forwarding images, remote monitoring and health education services provided in non-traditional ways.
THE BENEFITS OF TELEHEALTH
Since its inception, telehealth has been used to increase access by bringing a variety of healthcare services to consumers in distant locations, especially rural communities. In addition to providing basic health services, it also provided access to medical specialists and technology that might not be available in underserved areas.
Telehealth helps in reducing the cost of healthcare by reducing missing appointments, travel expenses, and managing chronic diseases. The American Journal of Emergency Medicine recently reported that "net cost savings per telemedicine visit was calculated to range from $19- $121 per visit."6
Research has indicated that healthcare quality does not decline when the patient is treated via telehealth versus an in-person visit. A review of patient satisfaction studies provided mixed reviews.7

BARRIERS TO TELEHEALTH DELIVERY
The American Telehealth Organization published research that indicated that adoption of telehealth services has been limited, especially with seniors. Only 5.3% of seniors reported utilizing telehealth. Location impacted utilization as the Western region patients (11.1%) were the highest utilizer, and the Northeast (5.7%) were the lowest.8
Access to broadband technology (high speed internet) is a significant barrier to access, especially in rural areas where broadband is not available. There is a significant difference in the statistical information with regards to access to high speed internet in the US. Microsoft data indicates that 163 million people don't use high speed internet, while the FCC estimated that there are 25 million people without broadband.9
While access to high speed internet is important, the overall adoption of telehealth has been slow. A 2017 survey by the American Telehealth Association indicated that inadequate coverage and payments (71%), licensure (53%) and resistance to change (50%) more than technical elements related to bandwidth (19%) and privacy/ cybersecurity (15%) represent leading barriers to increased adoption.10
WHO PAYS FOR TELEHEALTH?
Medicare covers remote radiology, pathology and cardiology services. For those individuals who live in rural areas, Medicare also covers video-conferencing and remote patient monitoring with physicians. Many supplemental Medicare Advantage plans have additional telehealth benefits that vary per plan.
Medicaid services are determined and administered by individual states. All state Medicaid plans include some telehealth services, although what is covered varies between states.
Coverage offered by private or employer insurance plans depends upon the plan, however 32 states and the District of Columbia have mandated private insurers cover many telehealth services.
THE FUTURE OF TELEHEALTH TECHNOLOGY
The Transatlantic Telehealth Research Network has identified many new opportunities for telehealth.11 As digital technology improves and becomes more accessible, telehealth based healthcare will be made available. For example, new wearable devices allow patients to selfmanage their care and transmit information to their healthcare providers.
The Health Resources and Services Administration, an agency of the US Department of Health and Human Services, provides a resource guide to assist physicians, medical groups and healthcare organization navigate telehealth products and services currently available.10
For hospitals, clinics, medical groups or physician offices, an all-in-one telehealth cart can support telehealth services by providing secure technology that can be portable when required. These carts include tablet technology with sufficient sound and video quality to support the clear transmission of information which is critical for video-conferencing. In addition to tablets these carts can be configured to include computers and monitors that can display digital images and other forms of patient data.
Telemedicine carts include the ability to lock the tablet to the cart, eliminating misplacements or loss. Carts with flexible mounding arms or posts that can be adjusted allows the tablet to be placed at optimal height for video transmission or review of digital files.
---
SUMMARY
Telehealth offers significant opportunities for consumers to access healthcare. The continued emphasis to find cost effective quality healthcare will include a growing telehealth component.
REFERENCES
1) The Office of the National Coordinator for Health Information Technology (ONC), Telemedicine and Telehealth. https://www.healthit.gov/topic/health-it-initiatives/telemedicine-and-telehealth
2) Centers for Medicare and Medicaid Services, CMS https://www.medicaid.gov/medicaid/benefits/telemedicine/index.html
3) American Telemedicine Organization, Telehealth Basics https://www.americantelemed.org/resource/why-telemedicine/
4) NASA, A Brief History of NASA's Contributions to Telemedicine https://www.nasa.gov/content/a-brief-history-of-nasa-s-contributions-to-telemedicine/
5) Barnett ML, Ray KN, Souza J, Mehrotra A. Trends in Telemedicine Use in a Large Commercially Insured Population, 2005-2017. JAMA. 2018;320(20):2147–2149. doi: https://jamanetwork.com/journals/jama/fullarticle/2716547
6) The American Journal of Emergency Medicine, On-demand synchronous audio video telemedicine visits are cost effective https://www.sciencedirect.com/science/article/abs/pii/S0735675718306533
7) Telehealth and patient satisfaction: a systematic review and narrative analysis. https://bmjopen.bmj.com/content/7/8/e016242
8) American Telemedicine Organization, JD Power Telehealth Adoption and Usage https://www.americantelemed.org/resource/research/
9) American Telemedicine Organization, JD Power Telehealth Adoption and Usage https://www.americantelemed.org/resource/research/
9) The government is using the wrong data to make crucial decisions about the internet. Vox. https://www.vox.com/2019/2/8/18211794/government-data-internet
10) HealthTech Magazine, 4 Non-Technical Barriers to Telehealth — and How the Industry Can Overcome Them https://healthtechmagazine.net/article/2018/02/4-non-technical-barriers-telehealth-and-how-industry-can-overcome-them
11) Health Resources and Services Administration, Telehealth Resource Centers https://www.hrsa.gov/library/telehealth-resource-centers