By FHP on Aug 10, 2017 8:56:57 AM
---
4 SIMPLE STEPS TO FOLLOW
Ringbinder charts have been around for decades and still serve as important record keeping tools in many healthcare facilities as the transition to electronic medical records continues.
Sometimes these options can be confusing or found in several different places. We created this easy to follow 4 step infographic to help you choose the perfect ringbinder chart.
What the Infographic covers:
What orientation should I choose?
What size width ring binder will fit my number of documents?
How many rings should I choose?
Colors, colors, colors
---
INFOGRAPHIC: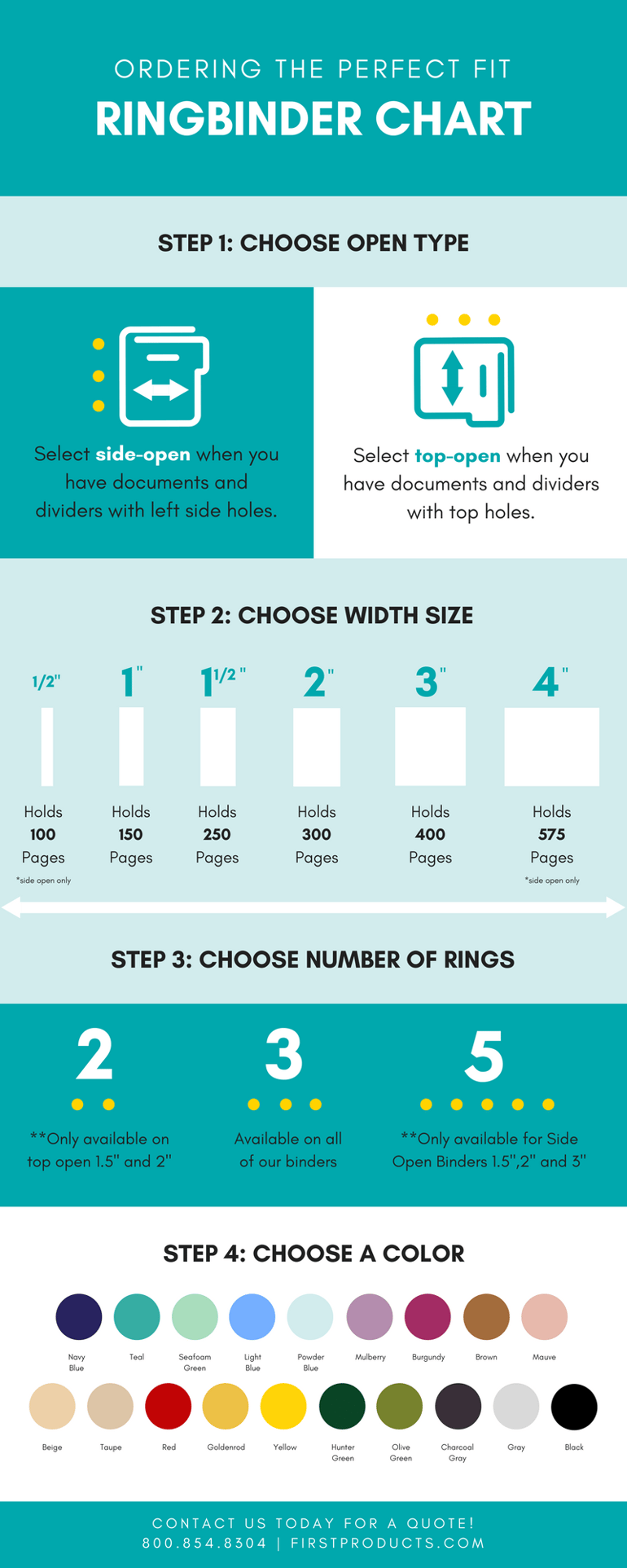 ---

CONCLUSION:
Ring binder orientation and size are very important to consider first to avoid reordering. Make sure you choose the number of rings that will match your documents and existing hole punches to save money. And lastly, carefully consider the color of your ringbinder charts. You may need to match existing chart colors so staff don't get confused or misplace patient charts.
If you found this Infographic useful please share it with others via the social media icons below.
If you have other tips on making ring binder chart ordering easy please add them in the comments below.
---