By FHP on Feb 5, 2020 2:49:29 PM
WHAT IS TELEMEDICINE?
Telemedicine literally means "healing at a distance"1. Telemedicine utilizes communication technologies to provide remote health care services to individuals around the world.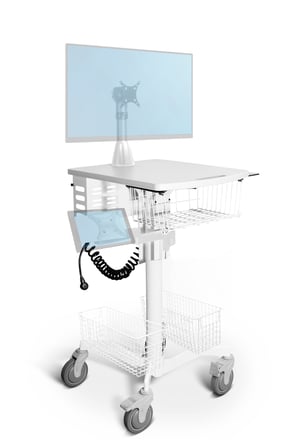 Telemedicine services include providing access to medical professionals for individuals who may not be able to receive care otherwise, especially in rural areas that are not served by clinics, hospitals or physicians.
Other telemedicine services include medical professionals using technology to connect with other medical specialists for consultations. Telemedicine is used for regular office visits, emergency and critical care situations.
HISTORY OF TELEMEDICINE
Telemedicine has been used since the invention of early communication tools including the telegraph, telephone, and radio. As the telecommunication industry moved from analog technology to digital systems, today's telemedicine services also utilize higher technology tools including video and the internet.
The upgrade to digital communication from analog has contributed to the development of new, efficient healthcare delivery systems. These new forms of communication also decrease direct and indirect costs of providing care. According to the World Health Organization, The introduction and popularization of the Internet has further accelerated the pace of ICT (information and communication technology) advancements, thereby expanding the scope of telemedicine to encompass Web-based applications (e.g. e-mail, teleconsultations and conferences via the Internet) and multimedia approaches (e.g. digital imagery and video). These advancements have led to the creation of a rich tapestry of telemedicine applications that the world is coming to use.2
---

TELEMEDICINE VS TELEHEALTH DEFINITIONS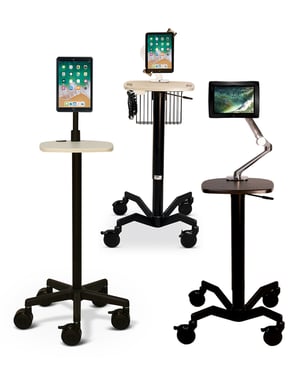 The healthcare industry does not agree on standard definitions for telemedicine and telehealth. Many organizations define telemedicine by who is providing the care. These organizations define telemedicine as services delivered by physicians only and define telehealth as services provided by other health professionals such as nurses, pharmacists and other allied health professionals.

Other organizations have broaden the telehealth definition to fold in telemedine services under the telehealth umbrella. The Center for Connected Health Policy states that "telehealth is a collection of means or methods for enhancing health care, public health, and health education delivery and support using telecommunications technologies."3 Still other organizations use the terms telemedicine and telehealth interchangeably.
The World Health Organization has identified four components of telemedicine:
Its purpose is to provide clinical support.
It is intended to overcome geographical barriers, connecting users who are not in the same physical location.
It involves the use of various types of ICT (information and communications
technologies).
Its goal is to improve health outcomes.
BENEFITS OF TELEMEDICINE
Telemedicine provides greater access for many communities, especially in rural areas that do not have local healthcare services. This access reduces the costs of travel, and in some cases, reduces delays in diagnosis and treatment.
Telemedicine significantly reduces missed or rescheduled appointments. The American Telemedicine Association reported in a November 2019 survey that 53% of respondents indicated that a major benefit of telemedicine is receiving
a consultation without having to leave their homes.4 Telemedicine also expands access to consultations with medical specialists for primary care doctors. Increased efficiency results and contributes to a better quality of care.
REIMBURSEMENT FOR TELEMEDICINE SERVICES
Reimbursement for telemedicine services continues to expand, however it varies depending upon the healthcare insurance coverage being billed. Many programs are administered by states and each state has implemented their own laws and regulations that must be met for reimbursement to be issued. Each state determines what services will be covered, which medical professionals can participate, and how much to reimburse as long as the reimbursement does not exceed federal limits.5
In a Spring, 2019 report the Center for Connected Health Policy identified several changes overall reimbursement.6
All 50 states and Washington DC reimburse live video via Medicaid's fee for service. Medicare primarily reimburses for live telemedicine, where the physician and patient are interacting in real-time through secure video-chat technology.
Private insurance companies determine their coverage within state law requirements. Currently, 37 states and the District of Columbia have parity laws that mandate private payer reimbursement for telemedicine services.7 In addition, state reimbursement regulations allow certain health insurance plans such as small group or worker's compensation, to opt out of telemedicine
coverage.
BARRIERS TO THE DELIVERY OF TELEMEDICINE
There are several barriers that impact the delivery of telemedicine. Telemedicine requires technological and communication infrastructure to support these activities. High speed and secure end-to-end connections must be deployed. Some rural areas do not have adequate services available or the services are unreliable, causing delays in diagnosis and treatment.
Legal considerations also impact the delivery of telemedicine. Each state has laws and licensing requirements to deliver care to their populations. For providers who wish to offer services in a variety of states, they will need to comply with these regulations and obtain the necessary licenses.
The Interstate Medical Licensure Compact (ILMC) is an agreement between 29 states, the District of Columbia and the Territory of Guam, where physicians are licensed by 43 different Medical and Osteopathic Boards. Under this agreement licensed physicians can qualify to practice medicine across state lines within the Compact if they meet the agreed upon eligibility requirements. Approximately 80% of physicians meet the criteria for licensure through the IMLC.8
TECHNOLOGY TO SUPPORT TELEMEDICINE
Video-chat or video-conferencing links patients to physicians in place of face-to-face appointments. Technology to support video-conferencing includes personal computers, tablets and even "smart" phones over end-to-end encrypted secure lines. Specialized applications are required in order to meet federal and state privacy and security regulatory requirements such as
HIPAA.
An all-in-one telemedicine cart can support telemedicine services by providing secure technology that can be portable when necessary. These carts include tablet technology with sufficient sound and video quality to support the clear transmission of information which is critical for video-conferencing.
Telemedicine carts include the ability to lock the tablet to the cart, eliminating misplacements or loss. Carts with flexible mounding arms or posts that can be adjusted allows the tablet to be placed at optimal height for the video transmission.

SUMMARY:
Telemedicine continues to expand access to medical care in the United States and around the world. Patients and physicians will continue to explore strategies that utilize developing technological and communication systems to increase access to quality healthcare. The continued shift in remote healthcare services will require innovative solutions to provide cost-effective and comprehensive care.
Join Us At HIMSS20 and get a FREE demo
of our latest Telehealth Solutions


Visit us at Booth #6451 on the HIMSS20 exhibit floor.
Go to
www.himssconference.org
for details.

Or Contact Us Directly at 800.854.8304 To Find Out How To Get Your Complimentary Telehealth Cart Demo
REFERENCES
1) Strehle EM, Shabde N. One hundred years of telemedicine: does this new technology have a place in pediatrics? https://adc.bmj.com/content/91/12/956
2) World Health Organization, Telemedicine Opportunities and Developments in Member States. https://www.who.int/goe/publications/goe_telemedicine_2010.pdf
3) Center for Connected Health Policy "What is Telehealth"
https://www.cchpca.org/sites/default/files/2018-10/Telehealth%20Definintion%20Framework%20for%20TRCs_0.pdf
4) American Telemedicine Organization, https://www.americantelemed.org/industrynews/telemedicine-report-patients-are-keen-to-use-remote-service/
5) US Medicaid, Telemedicine Benefits
https://www.medicaid.gov/medicaid/benefits/telemed/index.html
6) Center for Connected Health Policy, State Telehealth Laws and Reimbursement Policies
https://www.cchpca.org/sites/default/files/2019-05/cchp_report_MASTER_spring_2019_FINAL.pdf
7) Chiron, Private payer reimbursement for Telemedicine
https://chironhealth.com/telemedicine/reimbursement/private-payer/
8) Interstate Medical Licensure Compact https://imlcc.org/