By First Products on Oct 18, 2022 10:53:54 AM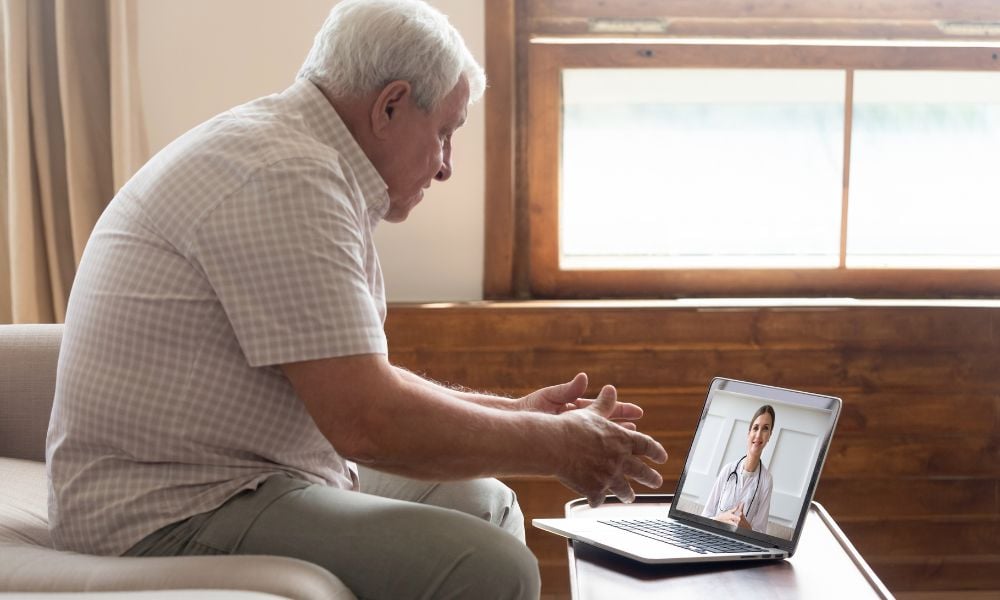 Chronically ill patients require a special level of care from their doctors and nurses. Over the years, the medical field has continued to evolve their technology to make serving all patients, including those with chronic illnesses, a better experience for everyone involved. To learn how, take a look at these healthcare technologies that help chronically ill patients.
Telehealth Services
Telehealth services provide a means for medical professionals to communicate virtually with chronically ill patients. That way, even if they're not in the same room, the doctor can still accurately monitor and assist their patient's progress.
Thanks to mobile telehealth carts, medical professionals can outfit their workstations with precisely what they need to deliver their patient services successfully. This may sound akin to a Skype call, but it remains as professional of a process as when you visit the doctor's office in person.
Remote Monitoring
A medical technology that pairs perfectly with telehealth services is remote monitoring devices. Remote monitoring devices help professionals check on their chronically ill patients without being in the same room. Doctors can use remote monitoring devices, such as heart monitors, to check patient data and ensure its accuracy before recommending any next steps. Bluetooth technology isn't just for headphones—scales and monitors utilize Bluetooth technology to easily enable remote patient monitoring.
Patient Portals
Another one of the great healthcare technologies that help chronically ill patients and pair perfectly with telehealth services is patient portals. As the name suggests, this patient-focused technology allows individuals to monitor their medical data, such as information regarding medication management, so they can take more control over their healthcare at home.
Instead of being left in the dark, patients can gain more insight into their chronic illnesses by monitoring the data via their patient portal.
Consider how you can use mobile telehealth carts, remote monitoring devices, and patient portals in your practice today to make the healthcare experience better for your patients.