By FHP on May 16, 2018 3:50:34 PM
---
CLIENT: Two Senior Care Facilities
SOLUTION: Custom Device Carts
LOCATION: Cleveland, TN; Sioux Falls, SD
DESIGN: Custom
---
SUMMARY:
The need for custom electronic charting solutions is as pronounced as ever. It was only recently, in fact, that two totally separate senior care facilities found themselves in near-similar EHR-related dilemmas. These facilities—one based in Tennessee and the other in South Dakota—were both searching for efficient ways to meet EHR mandates. They required a specific type of mobile cart, one with electronic record-taking abilities, compatibility with preexisting technology, and the option to chart manually.
First Healthcare Products worked with representatives within each facility to define and implement the unique requirements of each EHR cart. The exchange of clear product expectations and expert product knowledge resulted in custom solutions that both facilities found eased their transition into EHR use.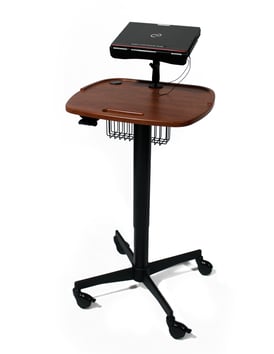 These carts were engineered with two chief principles in mind. The first: to enable on-the-go EHR documentation without sacrificing the ability to manually chart. The second: to accompany the unique technology that each company already used/were looking to use for electronic charting.
Frequent, responsive communication was at the core of each of these partnerships. The Tennessee-based facility participated in seven regional pilot programs to test and eventually approve of their cart. The South Dakota-based facility went through a similar phase of prototype-testing before ultimately settling on their mobile EHR solution.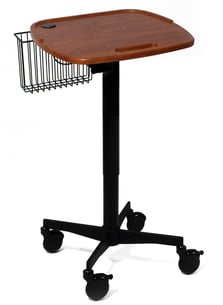 By expressing exactly what was needed in their EHR cart experience, the two senior care facilities were able to roll out custom solutions that promoted EHR use and documentation within their facilities.